Here's How You Can Get $397 Of Valuable Business and Life Tools For $14.95…
All while getting The Power of Words…
From:
Sean Clouden
Clearwater, FL
Dear friend,
Thanks for stopping by the site and I hope you find The Power of Words interesting.
While I can hope that the book's merits alone are enough to make you a customer, I want to "stack the deck" and give you an irresistible offer–one so good that you'd be crazy to decline.
So here's what I've done. I've rounded up $397 worth of valuable eBooks, audio programs, video programs and special reports and I've worked it out to temporarily give them all away FOR FREE. That's right. 100% free, no strings attached.
Getting them couldn't be easier. All you have to do is…
1. Buy The Power of Words from Amazon.com.
2. Forward your receipt to launch@strangepowerofwords.com.
3. Receive e-mail instructions on how to claim your bonuses.
It's really that simple. And these are REAL products…not worthless fluff that is devoid of any real value.
You Get All of These "Bribes" For Buying One Book…
Grant Cardone's "Create Your Own Economy Success Package"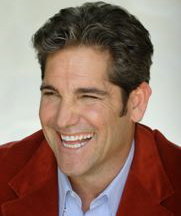 Grant is an international sales expert, sales trainer, sales motivational speaker and author of Sell to Survive. Grant has founded and runs three multi-million dollar businesses and has bought and sold over $200 million of real estate throughout the United States.
His "Create Your Own Economy" package contains priceless wisdom from his books Sell to Survive and The Closer's Survival Guide, and an EXCLUSIVE interview I did with him where he reveals a powerful success principle he likes to call "Massive Action" and how you can use it to achieve your dreams.
Joy Gendusa's "Ultimate Marketing Pass Starter Kit"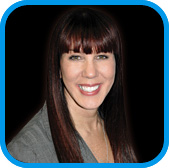 Joy is the owner and CEO of PostcardMania, the nation's largest postcard marketing company. In the last 11 years, Joy built this company from nothing to over $18 million in annual revenues and it was named one of Inc. 500's fastest growing companies in 2005.
Joy runs a monthly mentoring program called the "Ultimate Marketing Pass" and this Starter Kit is going to give you two hours of FREE, killer content! This kit contains two full coaching calls that were delivered to members and they're yours free for buying The Power of Words!
The Power of Words Home Study Course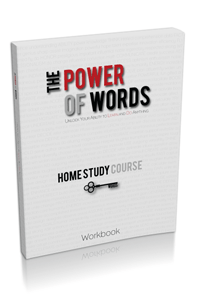 The book is only half of what we'll be selling–the other half is our Home Study Course. This course will guide you step-by-step with fun, cutting-edge learning exercises to ensure you FULLY understand and start applying this life-changing information right away!
This Home Study Course is NOT some "afterthought product"–I spent just as much time on the course as the book! I worked my butt off building this course so it really adds value and helps you to squeeze out every drop of insight, action and transformation the book has to offer. To be honest, I could've written a brand new book in the time it took me to build this course, but I wanted to over-deliver value to you and make The Power of Words really shine.
2 "Power Word Packs" of Your Choosing
One of the most powerful, versatile tools you're going to learn in The Power of Words is called "Key Word Clearing." Once you understand it and have given it a try, I can guarantee that you'll be chomping at the bit to use it to unlock your abilities in all kinds of subjects and activities. Power Word Packs make this a piece of cake.
What is a Power Word Pack?
It's like a rocket-fueled "starter kit" for a specific subject or activity, and it's powered by the insights and techniques you're going to learn in the book and course.
Each pack focuses on one area of interest (basic mathematics, for example). It immediately boosts your understanding and ability to get results in that area through the use of two elegantly simple steps:
The study of a careful presentation of the "key words" of the subject or activity with precise, clear meanings painstakingly chosen and refined by my in-house training development staff.
Accelerated learning "drills" to raise your awareness in the area and ensure you fully understand what you've learned.
Though you may not realize it now, you'll LOVE these packs once you've gotten through The Power of Words. And here's the best part…
You get to choose which two packs you want! You will receive a full list of the subjects and activities we have created packs for and the choice is yours!
30 articles from Pat Clouden's "You Can Make Millions Club"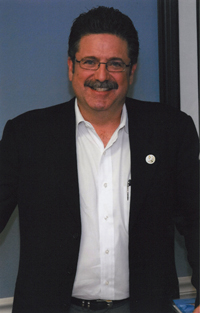 Pat Clouden knows business: he built his first multi-million dollar business, Least Cost Routing, in the late 90′s and sold it to Primus Telecommunications only 4 years after starting it. A year later he started his next company, Consumer Energy Solutions, which he has owned for nearly ten years now.
He runs an exclusive weekly newseltter called the "You Can Make Millions Club" where he reveals winning marketing, sales and productivity tactics that he uses to flourish and prosper despite "the economy." As a bonus for buying The Power of Words, you will receive 30 (!) articles from this club completely FREE!
Let's sum it up…
You Spend:
$14.95
You Get:
The Power of Words plus all of the above, valued at $397.
Buy 1 copy of The Power of Words:
You get:
All the above valued at $397.
Buy 5 copies of The Power of Words:
You get:
All the above valued at $397.
A hand-signed copy of the book with a note from me to you, shipped to your door.
How to Collect Your Bonuses
1. Buy The Power of Words from Amazon.com. Here's a link!
http://www.amazon.com/Power-Words-Unlock-Ability-Anything/dp/0982422709/ref=sr_1_1?ie=UTF8&s=books&qid=1248186171&sr=8-1
2. Forward your receipt to launch@strangepowerofwords.com. After it is validated, we will e-mail you with instructions on how to claim your bonuses!